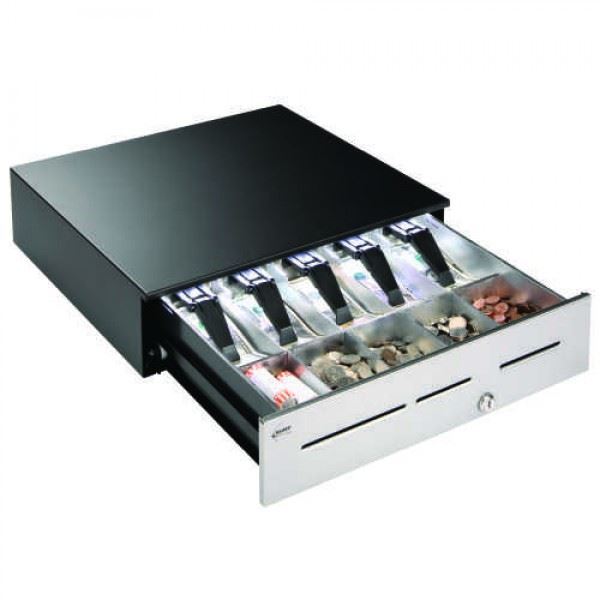 Resources
PayVue™ Illuminated Cash Drawer
Description
INNOVATIVE DESIGN FOR CASH HANDLING IN LOW-LIGHT ENVIRONMENTS!

The PayVue Illuminated Cash Drawer features an integrated LED light designed to improve accuracy, enhance speed, increase loss prevention tactics, while maintaining the right atmosphere. The LED light is strategically focused on the cash drawer contents. The light source is energy saving, only turning on when the cash drawer is open; secondary switch with ON/OFF operation for daytime use. This drawer also features three media slots and a large under till storage with adjustable dividers, along with a 5 bill/5 coin tray. This drawer is ideal for restaurants, bars, and night clubs.
15" x 4-1/2" x 16-3/4"