Zipper Wallets Expanded Vinyl
View all Zipper Wallets Expanded Vinyl
Need a logo or company name imprinted on your zipper wallets? We do custom orders!
Email info@generalbanksupply.com or call (800)-714-5580
Featured Zipper Wallets Expanded Vinyl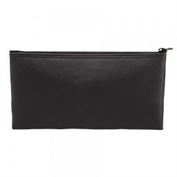 List Price: $4.32
Our Price: $

2.85
Savings:

$1.47

(34%)
Zipper Wallets - Expanded Vinyl - Available in Black, Forest Green, Navy Blue, Red and Royal Blue. Imprinting and additional colors available, please call.
Top Selling Zipper Wallets Expanded Vinyl
View all Zipper Wallets Expanded Vinyl